Welcome to Mr. Terrazas' 3rd Grade Class page!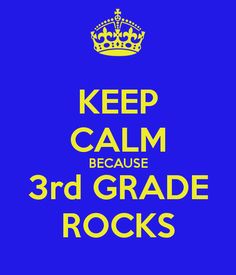 2018-2019 standards:
Click here
Spelling-City.com
PE:
Parent Communication: ClassDojo: Here you can check your child's daily behavior progress, and communicate with me through the app via text messages, and class story pictures.
Homework Policy: Homework packets contain work related to the weekly standard being taught. All packets are due on Friday. All homework packets must be signed by a parent/guardian.
Tests: Usually spelling, math, and language arts tests are on Fridays.
PE -Each child receives at least 100 minutes of PE each week.
Tardies - Any child arriving after 8:45 is considered tardy by the front office. They will be marked accordingly.
Report Cards are given at the end of each quarter. Grades are based on Friday test grades, online testing through Let's Go Learn, and class/group work.
Recent Posts
Isabella's Science Experiment
Katherine's Science Experiment
Enzo's Science Experiment
Nathan's Science Experiment
Victor's Science Experiment
Audrina's Science Experiment
Jessica's Science Project
Gabriel's Science Project Part 3
Gabriel's Science Project Part 2
Gabriel's Science Project Part 1
Andrea's Science Experiment
Ashley's Science Experiment
Benjamin's Science Experiment
Damian A.'s Science Experiment
Fabian's Science Experiment